Quick Links
Announcements
Office / Phone Hours
8:30 am- 4:30 pm
Monday, Wednesday, Thursday and Friday
11:00 am - 4:30 pm
Tuesday
=
Training for Child Care Providers
TRAINING FOR CHILD CARE PROVIDERS
The Child Care Resource Service provides an abundance of training opportunities to fullfill our commitment to the development of quality childcare.
In Person / Face to Face Training
"Getting Out," "Meeting new people,""Sharing ideas," are reasons to join with other child care professionals in trainings. Gatherings of child care providers impart a strength in numbers and generate a sense of support from the wealth of ideas and shared values. Available trainings are found by clicking the appropriate month tab.
On-line Training Workshops
Gateways to Opportunity Online Training (includes the following trainings:)

Sudden Infant Death Syndrome
Shaken Baby Syndrome (SBS)
Level 1 Early Childhood Education
Welcoming Each & Every Child (New)
New***Emergency Preparedness for Child Care***

DCFS Online Training
TRAINING CALENDAR
See below for TRAINING POLICIES & PROCEDURES
The Mandated Reporter training previously offered on-line only is now available in person. Call our office to see when it is being offered in your area. Call our office today to schedule your trainings or click on the link below to see the latest Training Calendar!
Training Calendar January - March 2020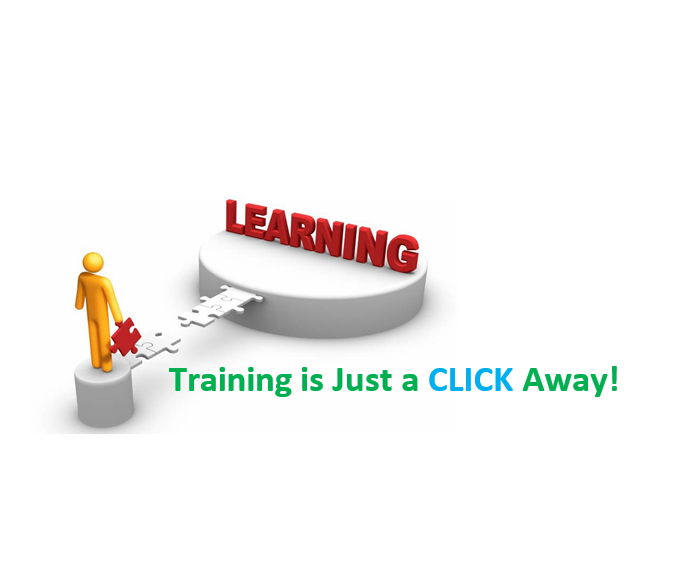 To register for trainings, please call our office or click on the start button and complete your registration on-line. If the training you are wanting to attend has a fee, you must send the fee to CCRS before your registration will be complete.

If you are currently caring for children receiving Child Care Assistance Program (CCAP) you may be eligble for a full reimbursement of the cost of the CPR / First Aid training costs. Please complete the CPR / First Aid application (located under forms) and the Vendor Information form and return to CCRS with all supporting documents.
The following lists may be helpful to providers in meeting DCFS requirements for CPR training in locations according to COUNTIES:
LISTING OF CPR/FIRST AID INSTRUCTORS IN CCRS SDA AREA

Jessica McMahon

Contact person:

Jessica McMahon (217) 355-1197 jmcmahon01@yahoo.com

All Counties

American Red Cross www.redcross.org/take-a-class

Go to the website for classes near you.


Carle Foundation Hospital

Rural Health and Farm Safety

Register through: www.carle.org

Click on Classes and Events

Champaign, Douglas, Piatt, Vermilion

CPR Lifesavers
Doug and Cindie Olsen

Contact persons:
Doug and Cindie (217) 649-4389 dougolsen2@yahoo.com

All Counties

Kirby Ambulance Service
1111 N. State , Monticello, IL
Crystal: (217) 762-1801

Piatt County

Vital Education
2703 W Clark Road Suite 5

Champaign IL 61822

Office 217-359-0101

Toll Free 877-558-7377


Central Illinois

Contact:Beth Schafer, Impulse CPR

217-390-8100 impulsecpr@yahoo.com

Champaign County - People from other counties are welcome!

American Heart Association
www.heart.org

Visit the website for classes near you.

Provena Regional Emergency

Medical Services


Call: (217) 398-2550

Register with the Champaign Park District. Champaign, Piatt, Vermilion

Richland Community College
One College Park , Decatur, IL

Contact:
(217) 875-7211, ext. 219

or email schwalbe@richland.edu

Macon County & Piatt County - People from other counties are welcome!
Accreditation
NAFCC -- National Association for Family Child Care (www.nafcc.org)
NAEYC -- National Association for the Education of Young Children (www.naeyc.org)
NACCP -- National Association of Child Care Professionals (www.naccp.org)
NAA -- National After School Association (naaweb.org)
Credentials
CDA Credential -- Council for Professional Recognition (www.cdacouncil.org)

CCP -- Certified Childcare Professional within National Child Care Association (www.nccanet.org)
NAC -- National Accreditation Commission for Early Care and Education Programs (www.naccp.org)
Illinois Gateways to Opportunity offers the following credentials:
Illinois Directors Credential (IDC)

Illinois Early Childhood Education Credential (ECE)

Infant Toddler Credential (ITC)

Level 1 ECE Credential

School age & Youth Development (SAYD) Level 1

IGO -- Illinois Gateways to Opportunities (www.ilgateways.com)
TRAINING POLICIES & PROCEDURES
REGISTRATION for Training can be done by:
Completing and returning the registration form enclosed in the training calendar.
Obtaining a registration form from our website and returning it to the CCRS Office.
Calling our agency (for free events only).
Emailing our agency (for free events only).
Please Pre-Register (even if you are an association member) so that we can accommodate all participants with comfortable seating, training certificates, handouts and refreshments (if provided).
CCRS does not limit the number of people who can register from a child care program. Registration is on a first-come, first-serve basis.
Generally, there needs to be 10 people registered to hold a workshop.
Walk-ins are allowed to some but not all workshops, and...if you have not pre-registered , we cannot guarantee you handouts, notify you if a workshop has changed location or is canceled, or that the workshop has been closed for full enrollent.
Registration when payment required:
Payment (check, money order, or cash) for those events which are not free must be received in our office with a registration form by noon on the business day before the event, unless otherwise advertised, or approved by a CCRS training staff member.
Confirmation of your registration:
When you pre-register you will receive a confirmation postcard listing all the workshops for which you have signed up. Please hold onto it as it will serve as your only reminder.
TRAINING PARTICIPATION
Late Arrivals:A fifteen (15) minute grace period will be given at all training sessions. This grace period begins at the advertised start time. Participants will not be allowed in the training after the 15 minute grace period.
Early Departures: To receive a training certificate, participants must stay until the trainer is finished.
Participants must respect the learning space of all. Participant behavior that is disruptive to other participants will not be tolerated. The individual will be given the choice to stop the behavior or leave the workshop.
Our workshops are for adults. Children are not to be in attendance at training sessions (unless specifically invited or to be a part of the training).
CANCELLATION
Participant cancellation:To receive credit or refund for training sessions with a fee, participants must cancel by noon on the business day prior to the training session.
Some workshops have a waiting list:Please let us know if you are unable to attend so that someone else can take advantage of the training opportunity. We also want to use training funds wisely and prepare materials only for those who are coming.
No-show registrants: Pre-registration fees may be non-refundable for no-show registrants. Registrants will not be charged or billed fees for non-attendance after training has occurred. No-show registrants will not be denied access to future trainings, as long as they follow other training policies and procedures.
AGENCY CANCELLATION
Workshop cancellation for low enrollment will be done no earlier than 5 business days and no later than 1 business day prior to the session. Decisions about workshops canceled for weather will be made by noon on the day of the training. We will make every effort to notify participants of the cancellation.
If at all possible, workshops canceled for weather or reasons other than low enrollment will be rescheduled at a later date. If CCRS cancels a training session, credit for another session or refund will be available if CCRS is the fiscal agency (i.e., the payment was made to the University of Illinois through Child Care Resource Service).
CERTIFICATES
To receive a training certifcate, participants must stay until the trainer is finished.
If you misplace or lose your certificate, replacement certificates must be issued at the request of the individual participant. Certificates will only be released to the individual who participated at the training session. At this time, there is no fee for this service.
TRANSCRIPTS
CCRS can issue a summary or transcript of trainings taken by an individual participant through our agency with our Data Tracking Program (DTP).
DTP transcripts may be issued at the request of an individual participant. To ensure confidentiality, transcripts are to be released to the individual. At this time, there is no fee for this service.